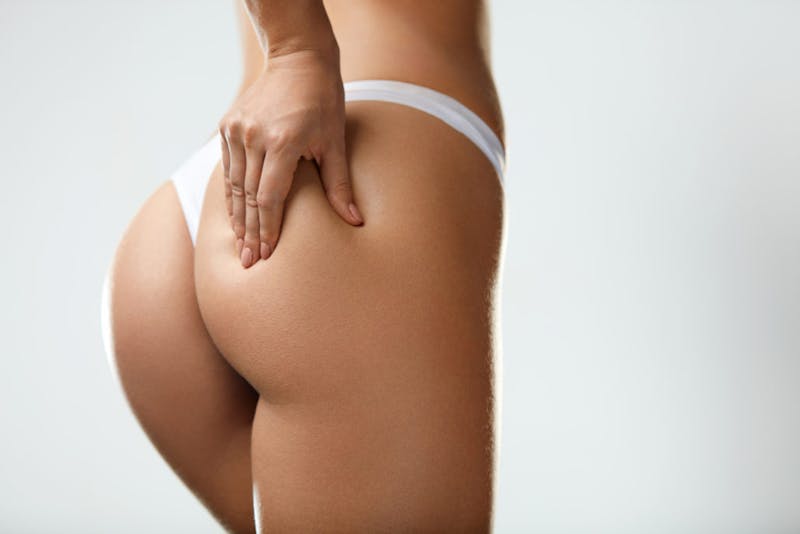 Butt Lifts
The butt lift, or Brazilian butt lift as it's commonly referred to, is one of the most sought after cosmetic procedures performed by Dr. Markelov. This procedure removed fat from areas like your waist, and transfers them to your buttocks, resulting in a perkier derriere. Because this procedure relies on your own fat cells to give you the feminine, sexy physique you're looking for, there are far fewer risks and it's much more natural than alternative options. For example, butt implants are rejected by up to 60% of patients' bodies.
Who should get a butt lift?
The butt lift procedure is a great choice for individuals who are dissatisfied with their rear end's appearance. Those who suffer from a saggy buttock, asymmetry issues, flat buttocks, a small butt, or are simply looking to reshape their bum, are the best candidates.
The ideal candidate is very healthy and active, which makes recovering from the procedure much easier. If you're looking to lose weight, it's important to do so before the procedure so you're at the weight you want to stay at. This is because fat cells grow and shrink as you gain weight. If you lose weight after the procedure, your buttock is likely to shrink.
How is a butt lift performed?
The butt lift is a two step process. The first step involves using liposuction to remove fat from the donor area of your body. This is often the tummy area, as many people tend to store fat there. Dr. Markelov will determine where the best place to remove fat from is, as he wants the fat to be of the best quality, so you don't end up with poor results.
Once the fat is removed from the donor area, the fat is separated from plasma and surrounding fluids and prepared to be injected into the buttocks.
The final step is part science and part art. It involves the doctor expertly directing the fat cells so that they're placed in the right area, resulting in the best appearance, while maximizing your body's ability to heal.
Recovery from a Butt Lift
After the procedure, you'll be asked to avoid sitting for prolonged periods of time for about two weeks. Sitting for long periods will inhibit healing and could alter the results of the procedure. You'll also need to wear a compression garment that will help reduce swelling and fluid retention.
We are excited to offer free virtual consultations to our patients.If you're looking for an experienced plastic surgeon who can give you the feminine buttocks you've been looking for, contact Dr. Markelov today and schedule a consultation. He will walk you through the process and discuss what you might expect from the procedure.