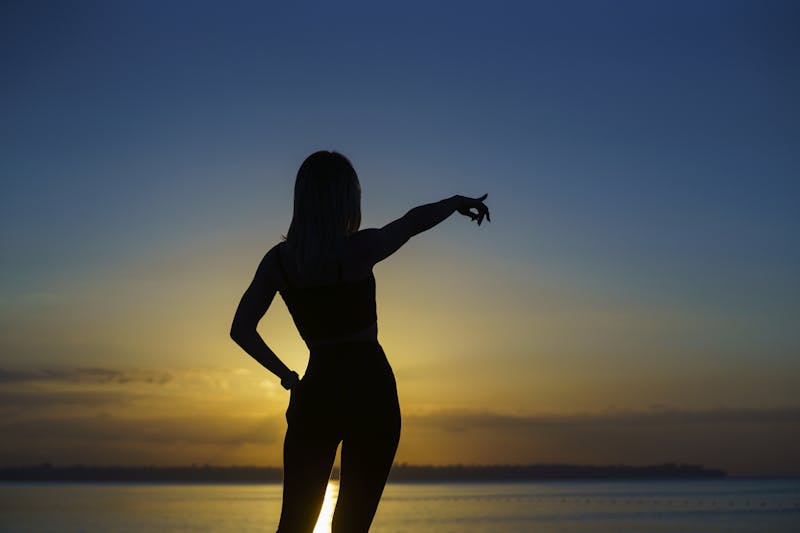 Aside from helping thousands of clients achieve their desired physique, Dr. Markelov is equally passionate about educating his clients, listening to them, and ensuring they make informed decisions about their cosmetic needs. Liposuction is one of his most frequently asked about procedures. Patients often want to know just what exactly are the long-term effects of popular liposuction?
WHAT ARE THE LONG-TERM EFFECTS OF LIPOSUCTION?
Liposuction is generally considered a very safe procedure for most people in good health. However, It is essential to remember that there are some prerequisites for liposuction surgery. During the initial consultation, your medical specialist will assess your medical background and evaluate your current health, ensuring the procedure is right for you.
Like most procedures, long-term side effects can occur with liposuction. Fortunately, revision surgery can correct many aesthetic side effects. Some clients will experience lumps or loose skin after liposuction and will want to fix these issues through additional surgery.
While uncommon, some long-term liposuction side effects to consider are:
Nerve numbness

Shape irregularities

Fluid accumulation
HOW DOES LIPOSUCTION WORK?
Liposuction is a cosmetic surgery designed to remove excessive and unwanted fat deposits from a patient's body. It is an excellent alternative for those who keep trying to lose weight but cannot find adequate results. The procedure is often done with local anesthesia, but can also be done under general anesthesia.
A very small puncture is made in the treatment area, which will heal to be about the size of a freckle, or may leave no scar at all. A cannula is inserted into the area to help break up the unwanted fat, which is then suctioned out.
WHAT PARTS OF THE BODY ARE BEST FOR LIPOSUCTION?
Almost any part of the body with unwanted excess fat deposits can benefit from liposuction. Suitable areas of the body for liposuction include:
Thighs

Back

Lower face

Buttocks

Stomach

Hips

Abdomen

Arms

Neck
BENEFITS OF LIPOSUCTION
Patients will undergo liposuction for either medical or aesthetic reasons. Liposuction with an expert such as Dr. Markelov can give patients a more confident approach to life. After removing unwanted fat, clients are often inspired to lead healthier lifestyles and thus avoid fat-related illnesses. Another benefit of liposuction is that the procedure leaves minimal scars.
SHOULD I CONSIDER LIPOSUCTION?
If you're unhappy with your figure and frustrated with a lack of results on your own, liposuction is likely for you. You must meet specific requirements to undergo liposuction. Notable liposuction prerequisites include:
Individuals who don't smoke

People with adequate health

Patients struggling to remove stubborn pockets of fat

Adults within 30% of their ideal weight

Individuals without life-threatening illnesses
TYPES OF LIPOSUCTION
A variety of liposuction procedures are available, including:
Laser liposuction
Laser liposuction relies on a flexible tube and laser lights to liquefy fat deposits.
Ultrasound-assisted liposuction (UAL)
A UAL procedure involves melting fat underneath the skin via a metal rod with ultrasonic energy to make fat extraction easier.
Tumescent liposuction
This procedure is the most common. The process starts with injecting a saltwater solution into the fat deposits. The saltwater solution aids in reducing blood loss while facilitating fat extraction for the surgeon.
Vibration Amplification of Sound Energy at Resonance (VASER)
This method uses a stainless steel cannula that breaks up fat cells via ultrasound waves.
Suction liposuction
This method utilizes a vacuum to extract the fat from your body.
HOW LONG IS THE PROCEDURE?
The duration of your procedure can vary depending on the person, the area, and the amount of fat in question. The duration of a liposuction surgery ranges from one to three hours. It is suggested not to drive or operate hazardous equipment for at least 18 hours following liposuction surgery.
RECOVERY
Returning to work can take anywhere from five to seven days. It will take 4 to 6 weeks to resume physical activities. Full recovery and swelling relief usually take about three months.
POST LIPOSUCTION SELF-CARE
If you want to speed up the recovery process for your liposuction, be sure to implement the following guidelines:
Wear loose clothes

Consume a healthy diet

Get enough walk

Invest in compression garments

Ensure adequate amounts of sleep

Drink plenty of water

Avoid smoking and drinking
LIPOSUCTION WITH A SPECIALIST: DR. MARKELOV
Like any cosmetic procedure, side effects may or may not occur with liposuction. It is always wise to consider side effects and be informed about the possible outcomes of cosmetic procedures.
When it comes to avoiding these side effects, working with a liposuction expert is your best path forward.
Dr. Markelov is a double-board certified plastic surgeon in Tampa, and one of his top specialties is body sculpting procedures such as liposuction. With over a decade of experience achieving beautiful, flawless results, Dr. Markelov is award-winning for his excellent care, technical skills and stunning outcomes.